Video: Eminem Jumps To Sarkodie's Defence
Legendary American rapper, Eminem has jumped to the defense of Ghana's most decorated rapper Sarkodie following several criticisms from music lovers.
The rapper who recently released his latest album "Music To Be Murdered By" had an in-depth interview with Kxng Crooked aka Crooked I where he spoke on the concept behind the album.
Sarkodie is one rapper who has been bashed several times for his lyrics. According to many, he spits "nonfa" lines and has run out of lyrics which literally means it makes no sense.
Some of them include his second verse in his song "Megye Wo Girl" which featured Shatta Wale where he said "Dangerous commodity obaa no wo shape. Poisonous calamity girls wo Cape. Infectious gravity straight to your grave. Polygamous entity don't fornicate"
The latest one to receive such criticism is his second verse in his song "Ofeets)" which featured Prince Bright where he was like "Rolls Royce, Phantom, fresh boy..handsome, money bag, Hamburg, Trinidad all the way to Frankfurt"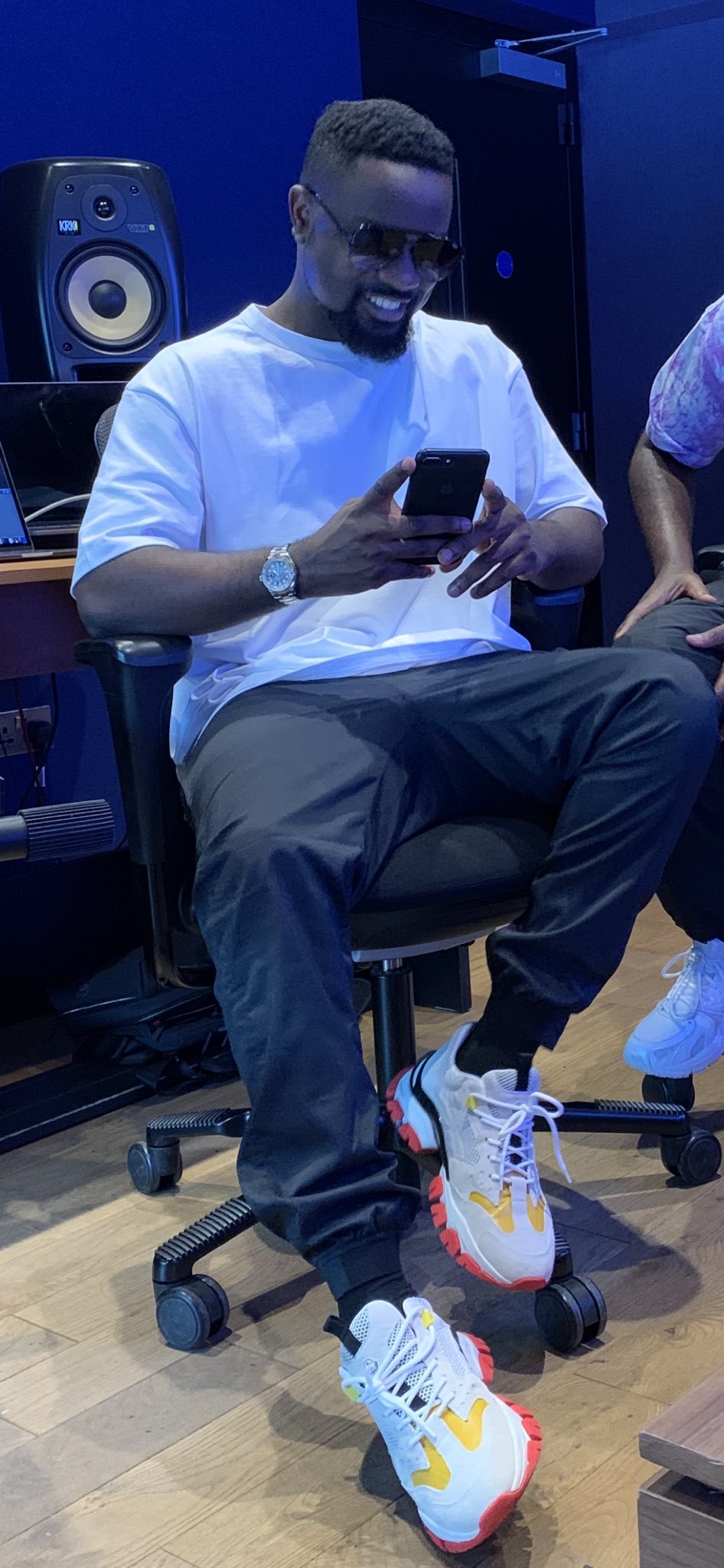 There have been a lot of instances but well we decided to cite these two examples so we don't make it too lengthy.
Eminem in his 2017 album dubbed Revival had a song titled "Remind Me" where he gave a line that says, "Your booty is heavy duty like diarrhea".
According to the rapper in his interview, he had a lot of fans dissing him for that line because it basically made no sense to them.
Eminem indicated that when things like that happen, it's just him feeling stupid where the punchline isn't supposed to be feel like its a dope line.
"Sometimes I just throw those in there just to get a reaction out of people or laugh or whatever it is. It isn't that serious" he told Kxng Crooked.
Watch the video below. This article is mainly intended to tell people who bash Sarkodie for such lines it is part of the Hip-Hop culture. Not everything is supposed to make sense. 
People be dissing @sarkodie for spitting "nonfa" lines. Here is Eminem talking about it here. Now y'all listen😂 pic.twitter.com/k7GiGsX6ei

— Blogger In Cap🧢 (@BloggerInCap) February 22, 2020