Trey LA – Disstribution (Prod. by Enbolic)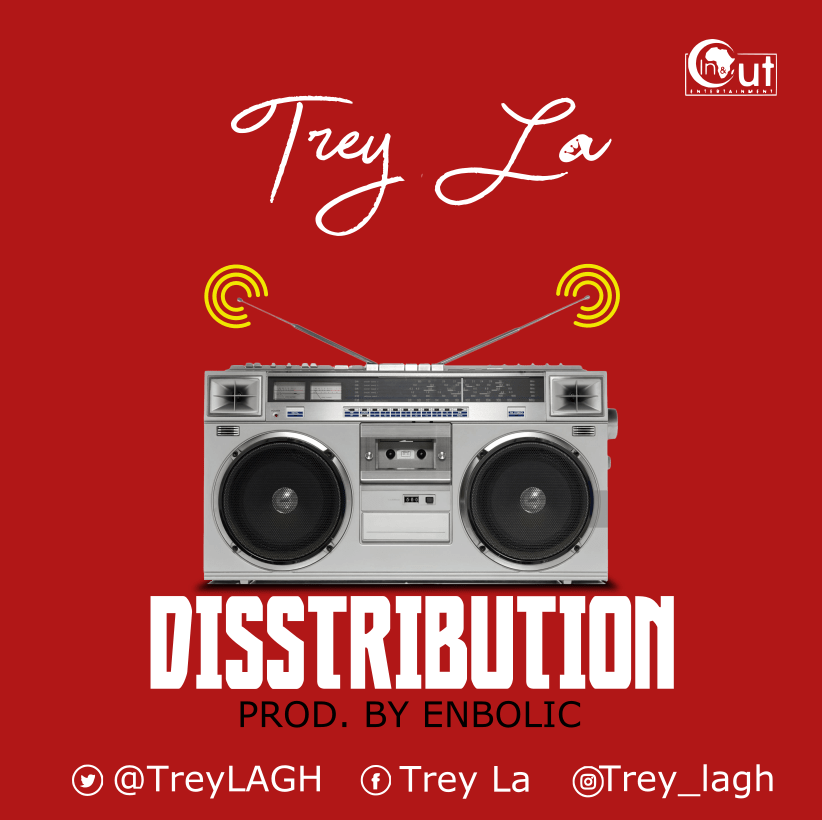 Trey LA – Disstribution (Prod. by Enbolic)
Sensational Ghanaian rap artist, Trey LA has announced the release of diss track 'Disstribution' on all digital music platforms.
The track which is produced by Enbolic, sees Trey LA take swipes at rappers with a host of vile, spitting bars.Fresh off his forthcoming debut EP – "Big Things Start Small", Trey LA hands us fierce worded truths in the diss track such as: "Rappers doing 32 bars and saying nothing/ You wonna know a lazy rapper? Ask George Britton" and "Your only buzz (bars) is that Tigo chip from 2005/I am William Tell shooting you apples, then I change your fanbase to fan-treble".
'Disstribution' is in every way a display of world class lyrical prowess and mastery from Trey LA and fans will be delighted. Amid the swipes, it also boasts of bars like: "Hip-Hop was fine, but we lose her (hair) like baldness", "When Hip-Hop died, I bought her coffin" and "I don't beat about the bush 'cause clearly I can kill that beat about the bush".
Another track from Trey LA doing the rounds is 'Julia', a project of Musical Steeze, Croberin and In & Out Entertainment. 'Julia' also stars singer, KD Bakes, who wrote the song alongside Trey LA. "Big Things Start Small" is projected to be a multi-genre EP and promises to be a grande display of Trey LA's untapped musical resource.
Martin Donaldson Daisy is the Owner of Music Arena Gh.  As a graphic designer, blogger and social media expertise, he is the confident and creative designer who is self-motivated, self-sufficient and comes to you with a strong background in both print and digital media. He currently lives and study's Digital Media in Nottingham College, United Kingdom.