Shooter Shane- Hopeless (Prod. By Gaz Beatz)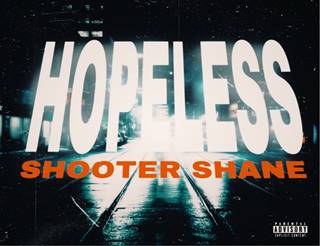 Shooter Shane- Hopeless (Prod. By Gaz Beatz)
From the North. Shooter Shane drops his latest single HOPELESS Prod by Gaz Beatz.
Hopeless is a much different vibe from his usual pain filled projects. This track gives you those old-school hip-hop vibes accompanied by some deep lyricism. The beat provided by Gaz Beatz has a classic but catchy melody that takes you on a trip with the artist SHOOTER SHANE.
As an Upcoming artist from Toronto, SHOOTER SHANE is ready to hit the ground running and speak for the people out there who feel like they are the only ones going through it, the ones who feel they are the only ones who struggle, and to show them that there is an alternative route out of these streets.

"You can't let him win or what was the f****n point, its all just a spin 2 sides of the same coin" -

Shooter Shane

Martin Donaldson Daisy is the Owner of Music Arena Gh.  As a graphic designer, blogger and social media expertise, he is the confident and creative designer who is self-motivated, self-sufficient and comes to you with a strong background in both print and digital media. He currently lives and study's Digital Media in Nottingham College, United Kingdom.