Quophi Okyeame – Social media Lawyer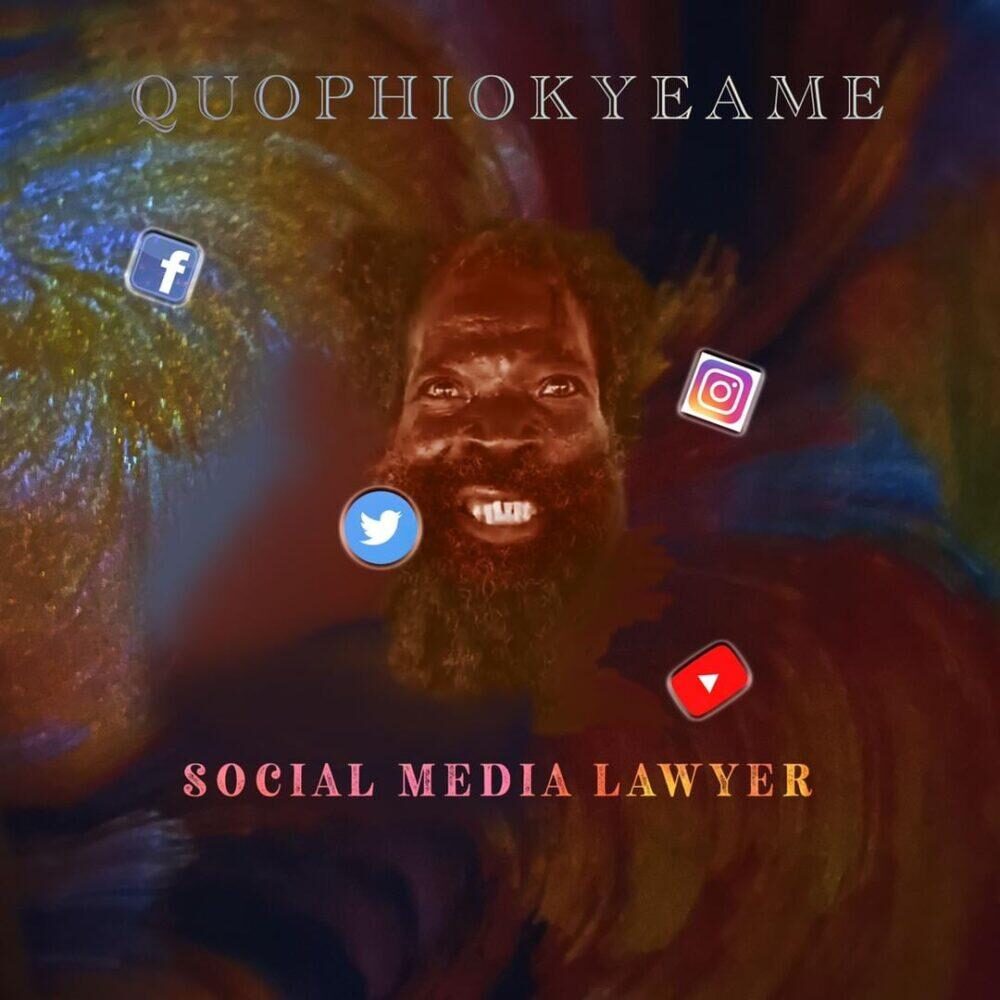 Quophi Okyeame – Social media Lawyer
A musical giant and a media colossus Quophi Okyeame of the defunct popular Akyeame fame is back again with a new song titled social media. His new piece is a social commentary piece intended to throw light on the negative happenings on social media and its effect on society.
The fast dropping social standards must not only be looked into but a collective effort must be made to firstly preserve and secondly improve upon our well respected societal norms.
Yet the medium has become a medium of prejudice, false information, and emotional attacks on innocent individuals with positive mindsets of making a change in society.
With his legendary status, Quophi Okyeame never lost his touch on quality music and this new one is a solid masterpiece.
Martin Donaldson Daisy is the Owner of Music Arena Gh.  As a graphic designer, blogger and social media expertise, he is the confident and creative designer who is self-motivated, self-sufficient and comes to you with a strong background in both print and digital media. He currently lives and study's Digital Media in Nottingham College, United Kingdom.