I Didn't Put Out That Tweet, My P.A Did – Bisa Kdei Discloses How It Actually Happened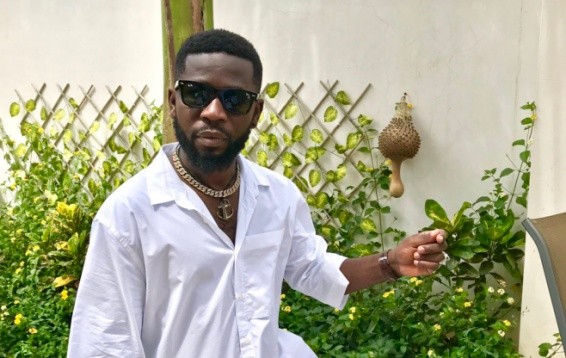 I Didn't Put Out That Tweet, My P.A Did – Bisa Kdei Discloses How It Actually Happened
Some days ago, we are at MusicArenaGh.com reported that Bisa Kdei went wild on social media claiming the media is fake and that it is an agenda to bring him down.
He further mentioned that some people in the media have taken some money just to do that.
Read more here: Bisa Kdei Goes Wild; Says The Media Is Fake
The singer has finally come out to clear his name and according to him, even though he has a hand in that tweet he didn't actually tweet that but his P.A called Jay did.
Speaking to Andy Dosty on DaybreakHitz on Hitz Fm, Bisa Kdei said just when the questions started to double he had to hand his phone over to his P.A to continue because he was busy shooting.
"I know people aren't going to believe me. The way he put the context wasn't right and it doesn't mean I don't have a hand in it. I said something to him to tweet and then he did something else." he noted.
"Somebody asked me a question and I told him to tweet that 'Yes some people in the media is fake' which you and I know is true. The part he said someone has taken money, that wasn't it. " he added.
Bisa Kdei recalled how he was once on that same show revealed how some people in the media had started an agenda to sit on the radio claiming his career was drowning after he released Mansa in 2016.
He eventually posited that people have plotted against him to downplay his hard work and create the narrative in people's heads that he has faded away.
Celebrity & Lifestyle Blogger l Publicist l Writer l Online Content Manager l Music Arena GH l Promoter l BIC