HeartMan Announces Media Tour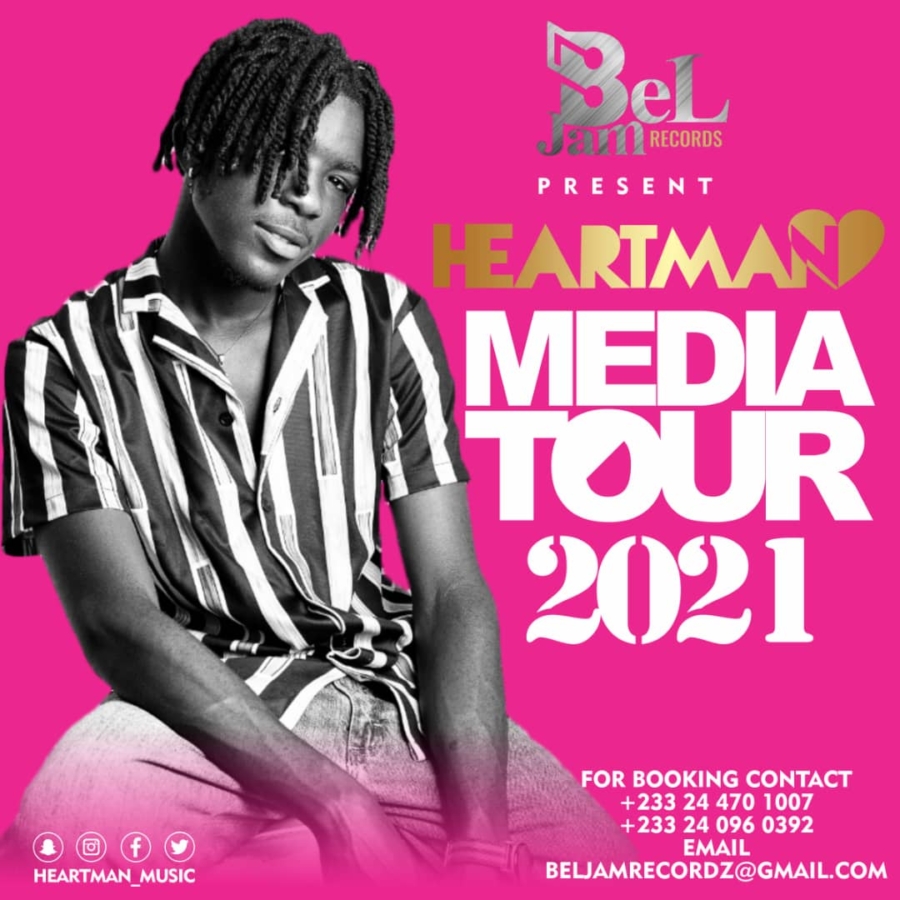 HeartMan Announces Media Tour
Fast-rising Ghanaian Afro-hip hop /Afro-beat artiste; HEARTMAN is set to visit various media houses within the nation's capital city, Accra for interviews.
The aim of this tour is to help expand the artist's fan-base, showcase his creative art to the masses, let individuals know what to expect before the end of the year, and also create a monumental mark in the minds of the people.
HEARTMAN is the first signee on BelJam Records owned by Ghanaian songstress Mzbel. He was recently outdoors and has released his first single tagged 'For You' which is currently receiving airplay and booming on various social media networks.
The team of HeartMan sees this as a stepping stone and intends to make the brand a household name within the country and push this creativity to the rest of the world, as he sets Ghana on the centre of the map.
Martin Donaldson Daisy is the Owner of Music Arena Gh.  As a graphic designer, blogger and social media expertise, he is the confident and creative designer who is self-motivated, self-sufficient and comes to you with a strong background in both print and digital media. He currently lives and study's Digital Media in Nottingham College, United Kingdom.